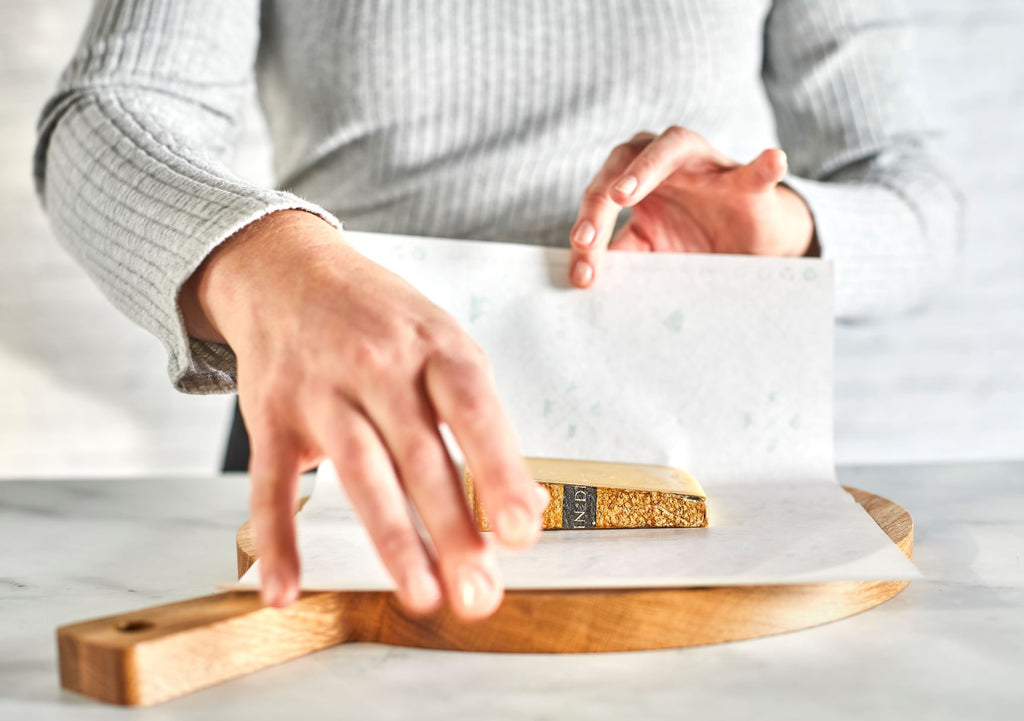 Hello and Happy New Year from Formaticum!
We'd like to thank you for being a part of our cheese loving community and hope that 2022 is filled with good health, happiness and all the great cheese one could ever want. To that end, over the next several months we will be featuring some pretty special cheese shops from around the country with the hopes of sharing their stories and love for cheese with you and with some luck…inspiring you to reach out and try some new cheeses in 2022. 
Today, we are highlighting Fromagination in Madison, Wisconsin.  For those who do not know, Wisconsin produces more cheese than any other state in the US.  In fact, Wisconsin cheese makers account for 26% of TOTAL US cheese production.  In 2020, Wisconsin cheese makers produced 3.39 Billion (with a "B"!) pounds of cheese.  Doesn't that sound lovely?
While Fromagination carries cheese from all over the US and from around the globe, it's no wonder that their primary focus is on Wisconsin's artisan cheese producers.  Read below to learn more about Fromagination,  what makes their shop so special and unique and why they choose Formaticum cheese paper for their store.
Formaticum: How long have you been in business?
Fromagination: We began in 2007 when Founder and Creative Director Ken Monteleone, who believed that Wisconsin's cheese-making heritage, and its growing artisan food movement deserved a proper showcase. 
Formaticum: What inspired you to open a cheese shop?
Fromagination: Wisconsin is the Capital of Cheese accounting for over $43 billion of our state's economy. We thought it was fitting to have a cheese shop located on the Capitol Square. We opened in 2007 and our goal is to leave each customer loving cheese more. Expand your imagination into the world of cheese at Fromagination.
Formaticum: How many cheeses does your shop carry at any given time?
Fromagination: We specialize in small batch cheeses that are traditionally made by artisans throughout Wisconsin and outside of our state.  We have a curated assortment of around 80 cheeses.  Taste and explore some of your favorites and our cheesemonger will introduce you to some new favorites.
Formaticum: What are some of the regional cheeses people can purchase at your shop?
Fromagination: Too many to mention from soft ripened goat cheese to cave aged cheddar and cheddars aged up to 20 years.  We have a great relationship with Wisconsin cheesemakers and we're always the first to get Wisconsin cheeses in development.
Formaticum: Tell us why you love your Fromagination branded cheese paper from Formaticum?
Fromagination: We love our Formaticum branded cheese paper. Not only does it protect the cheese and allows it to breathe, it also is a great reminder every time you open your cheese drawer.
Formaticum: What is one thing you wish all of your customers knew?
Fromagination: Our cheesemongers are experts at what they do.  You can taste your way through our cases and we can pair your cheese with everything from beer, spirits, wine and the hundreds of other cheese companions we carry in our shop.
Formaticum: Anything else you'd like to share?
 Fromagination: Wisconsin's rich tradition of cheesemaking goes back 185 years, we have Master Cheesemakers and win more awards than any other state. We are very proud of Wisconsin's rich tradition of cheesemaking and are lucky to be a small part of this tradition.
To learn more about Fromagination, their story and to access their online shop (yes, they ship all over the US!) please visit fromagination.com
---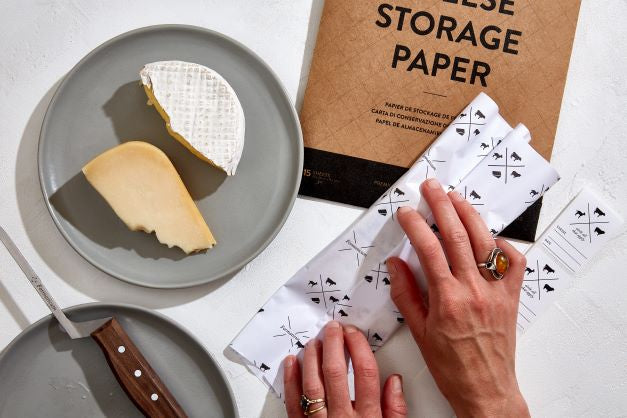 Running a cheese shop or being a cheesemonger bears a tremendous amount of responsibility.  Whether it's a freshly made, local chevre that is barely a few days old, a stunning geotrichum rinded beauty from the Loire Valley, a pungent and meaty washed rind from Lombardy or Burgundy, a perfect example of Alpine style from Vermont, or a world class blue cheese from the Pacific Northwest, the retail cheese counter is essentially carrying the baton for the last lap of the race.  Everyone's hard work and passion along each and every step of the way is now riding on them.
The cheese counter can be an intimidating place for even the most passionate turophiles.  Specialty cheese is a living, breathing, and ever evolving delight that can change from one wheel to the next, or even from one day to the next.  It's the cheesemonger's responsibility to guide and educate their customer base, while working tirelessly to present each example of cheese in its best light.  What is even harder is that once the cheese leaves their shop, their responsibility doesn't end.  As the last point of contact, the cheesemonger is responsible for their customer's experience until the cheese is gone.  Now, for us, cheese doesn't last long in our fridge, but for many, cheese can linger at home for weeks.  
The best cheese shops and mongers know this and do all that they can to ensure the best possible experience for their customers until the cheese is gone.  When you buy specialty cheese, that is why it will come wrapped in Formaticum Cheese Paper.  Proper storage of your cheese preserves the purity of its flavor while extending its shelf life.  Our Premium Cheese Storage Paper simulates the environment of a cheese cave, where cheeses are traditionally aged.  While conventional plastic wrap suffocates cheese, our unique material allows cheese to breathe while maintaining optimal humidity.  The result is cheese stays fresh, longer.
That's the reason America's favorite cheese shops use Formaticum paper.  Over the next few months we will be taking you on a journey to these cheese shops across the country, chatting with their owners, mongers and customers.
Who should we visit? We want to know your favorite cheese shops, cheese counters or even individual cheesemongers.  Let us know.
---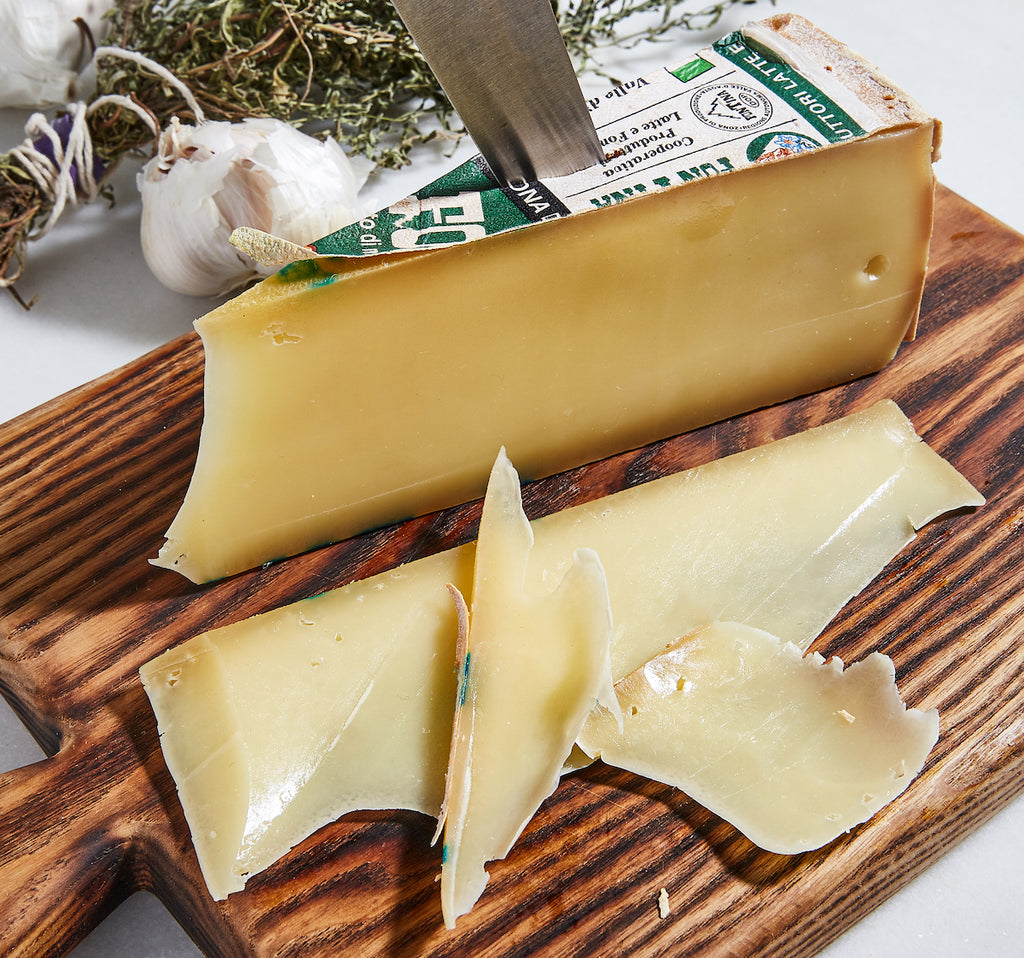 Even though our favorite way to enjoy cheese is on a platter with simple accompaniments, we know that nearly any composed dish is better with some hot, gooey cheese. Cooking with cheese as the star ingredient takes a little skill, and since quality cheese gets expensive, you want to approach your stove or oven well-prepared. The last thing you want is to end up with a pile of coagulated cheese in a pool of its own oil. 
Here are our top 5 tips for cooking with cheese. 
1. Use a cheese that's made to melt.
The best melting cheeses have  the perfect ratio of moisture content, age, and acidity. Look for semi-firm wedges like Gruyère, Raclette, Fontina, low-moisture mozzarella, and a 3-month gouda. 
2. Bring it to room temperature.
Cold cheese won't melt as evenly and can even leak out oil when heated. Be sure to temper for at least 20 minutes, and even longer if you're cooking with a particularly large wedge.
3. Grate it fresh.
Pre-shredded cheese has preservatives and additives like powdered cellulose, which can affect the texture when melted. Grating it fresh from the block ensures the best flavors and a silky ooze.
4. Don't cook it too high or for too long.
Cooking cheese at too high a temperature will cause it to separate. If you cook it too longer, it will dry out and lose its velvet-y richness. If your dish requires a long bake-time, experiment with adding a splash of cream to maintain moisture.
5. Store your cheese right! 
Poor storage can ruin the flavor and the texture of a cheese, so make sure it's tucked into cheese storage paper or bags to maintain proper airflow and humidity levels. Even when you're cooking with it, you want to make sure you're enjoying the cheese just as the cheesemaker intended. 
---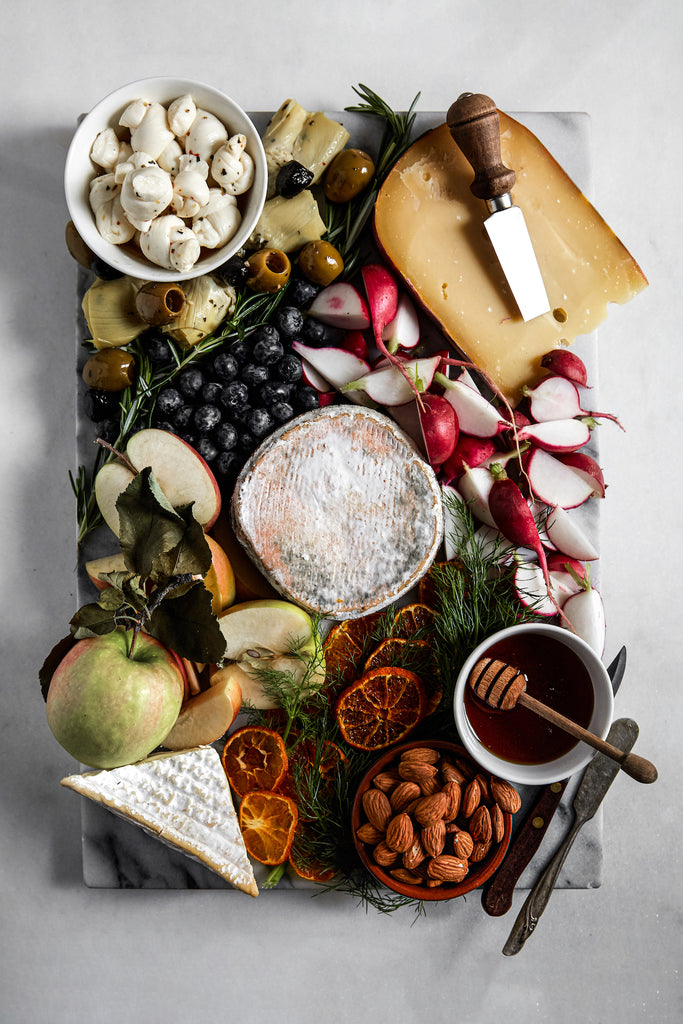 Here are 7 of our favorite healthy and delicious pairings ideas to work into your 2019 resolutions.
---
Welcome to the formaticum Blog
Our home to share our cheese chronicles and more.
---
Categories
---
Recent Posts
Fromagination: A Proud Wisconsin Cheese Shop
Why America's Favorite Cheese Shops Love Formaticum
5 Tips for Cooking with Cheese
---
Upcoming Events
---
Connect with Us
---
Join the Newsletter
Sign up to receive special offers, new product releases, updates from the cheese shop, and more.