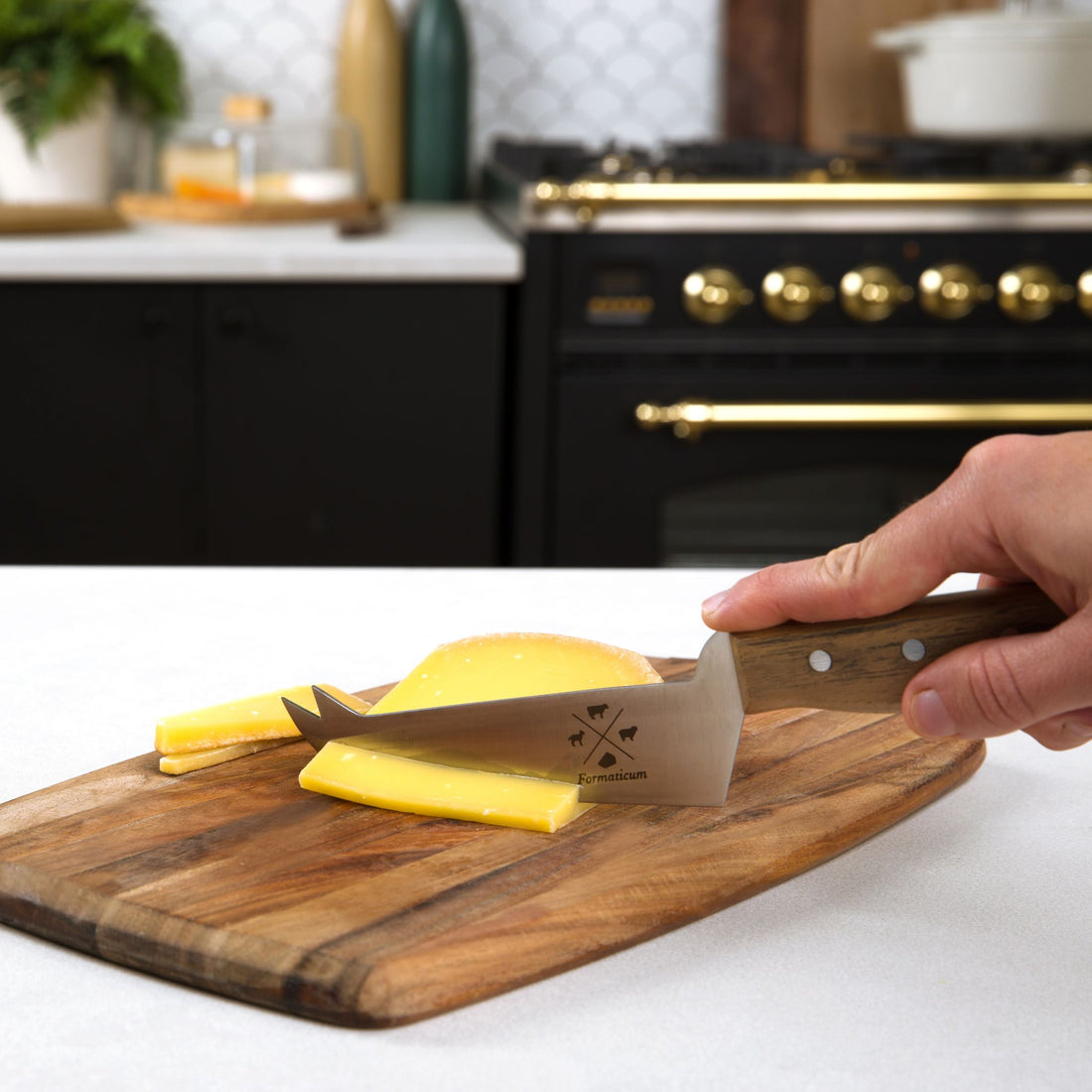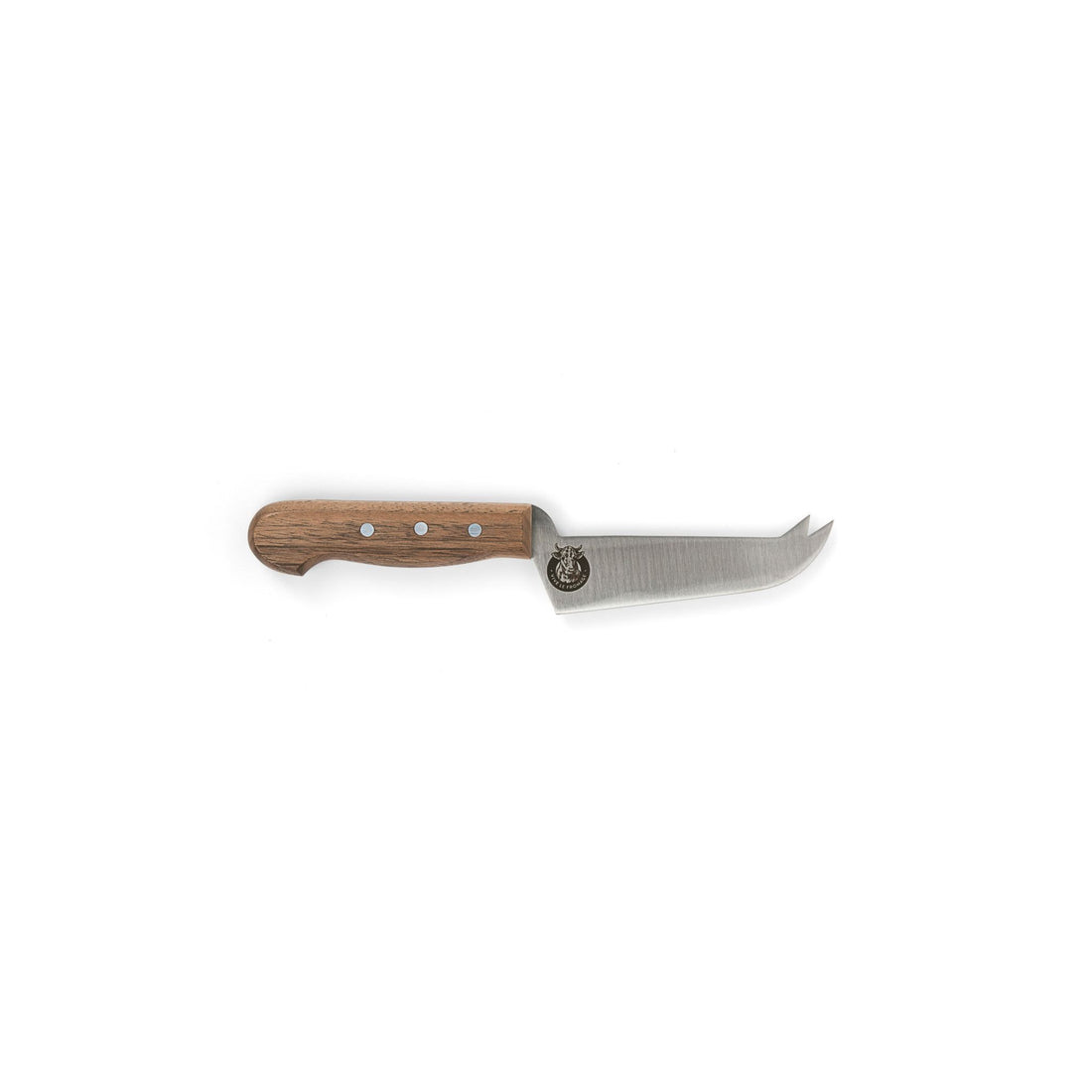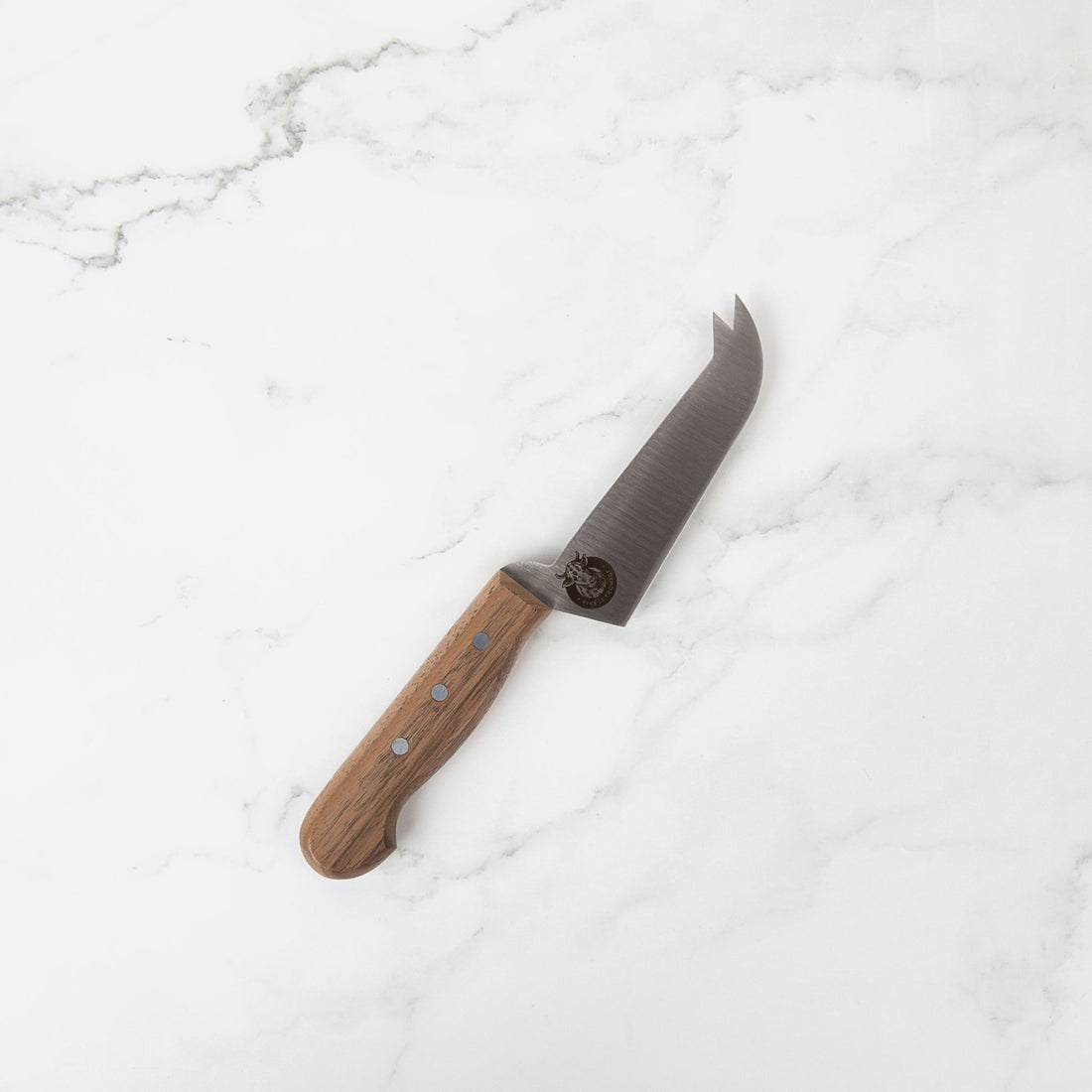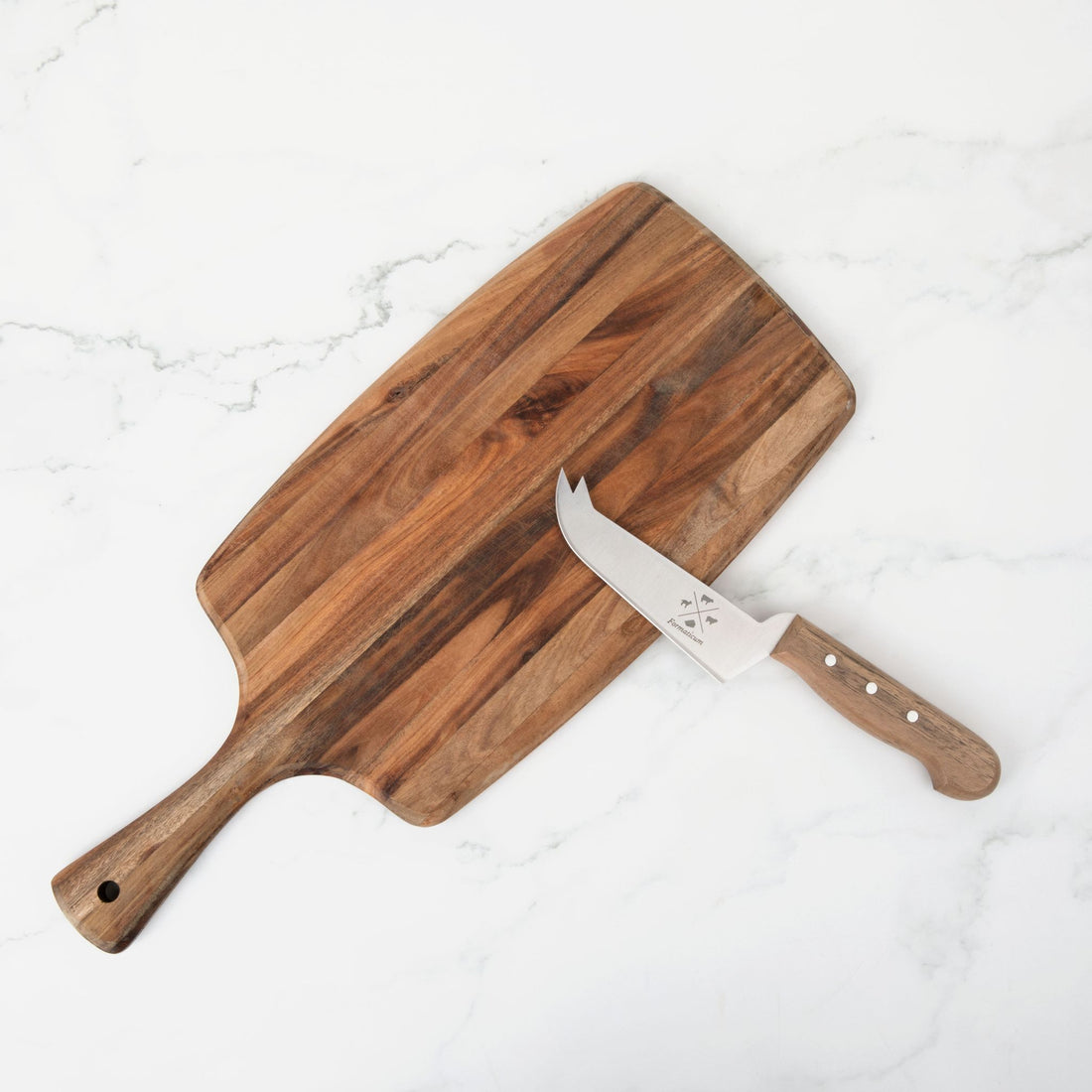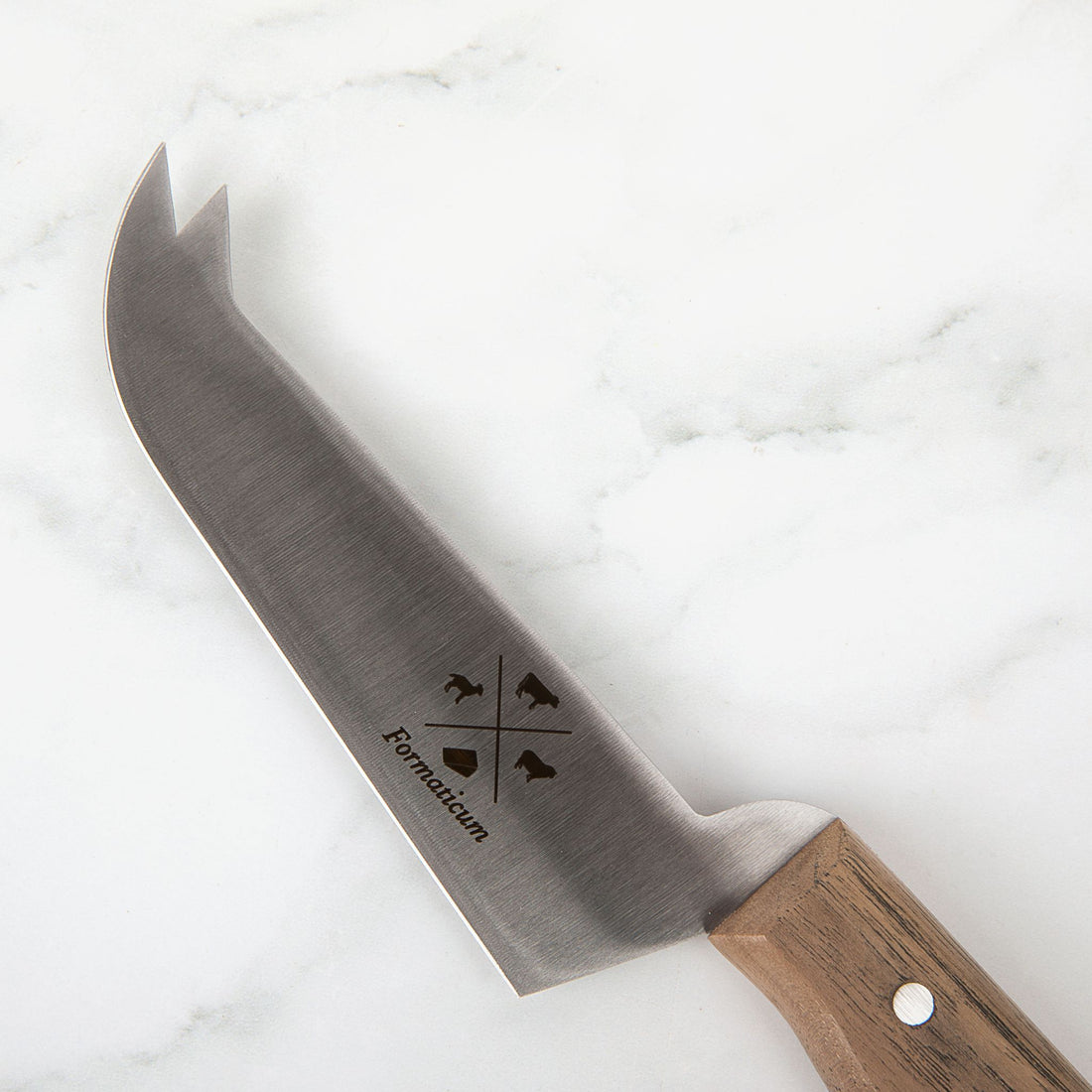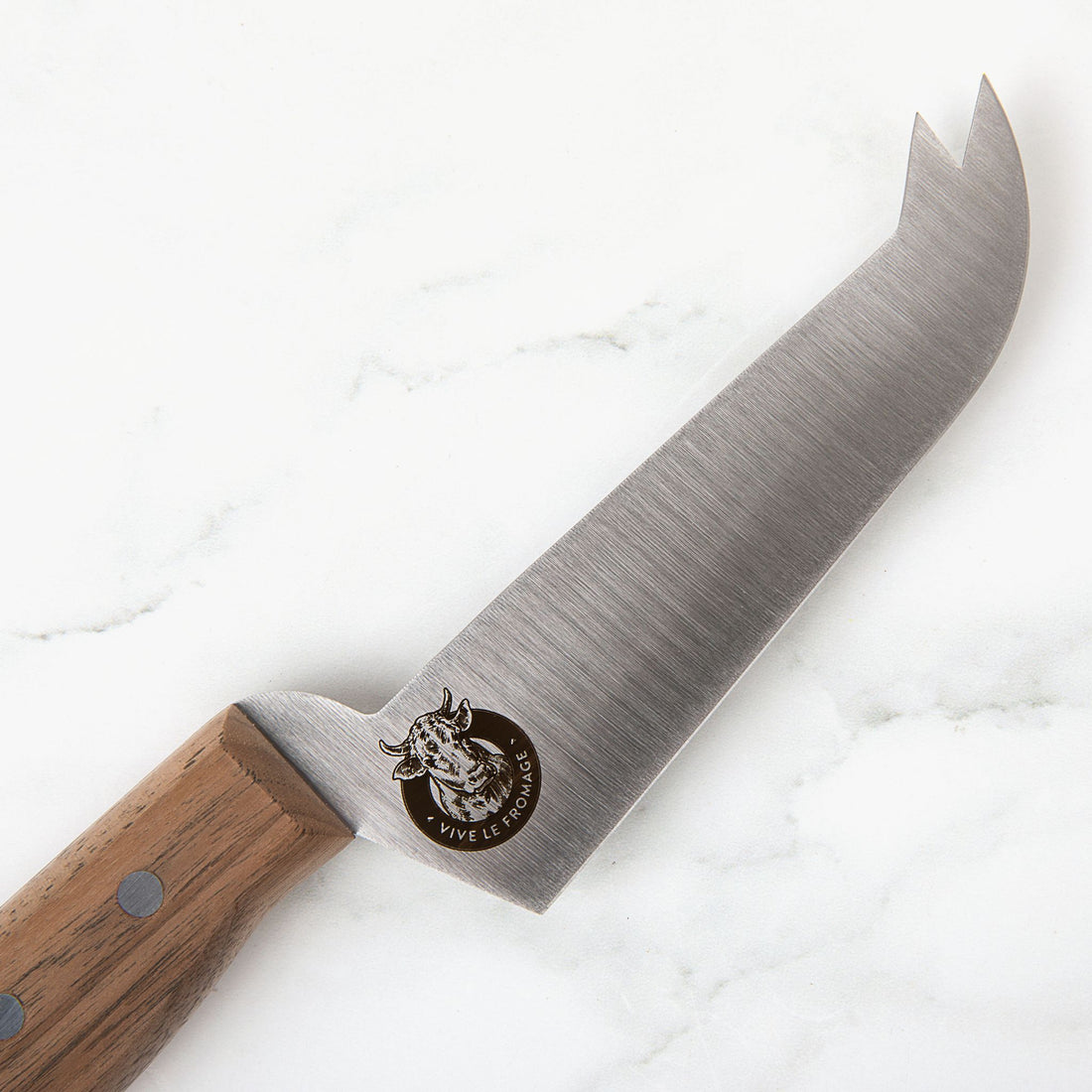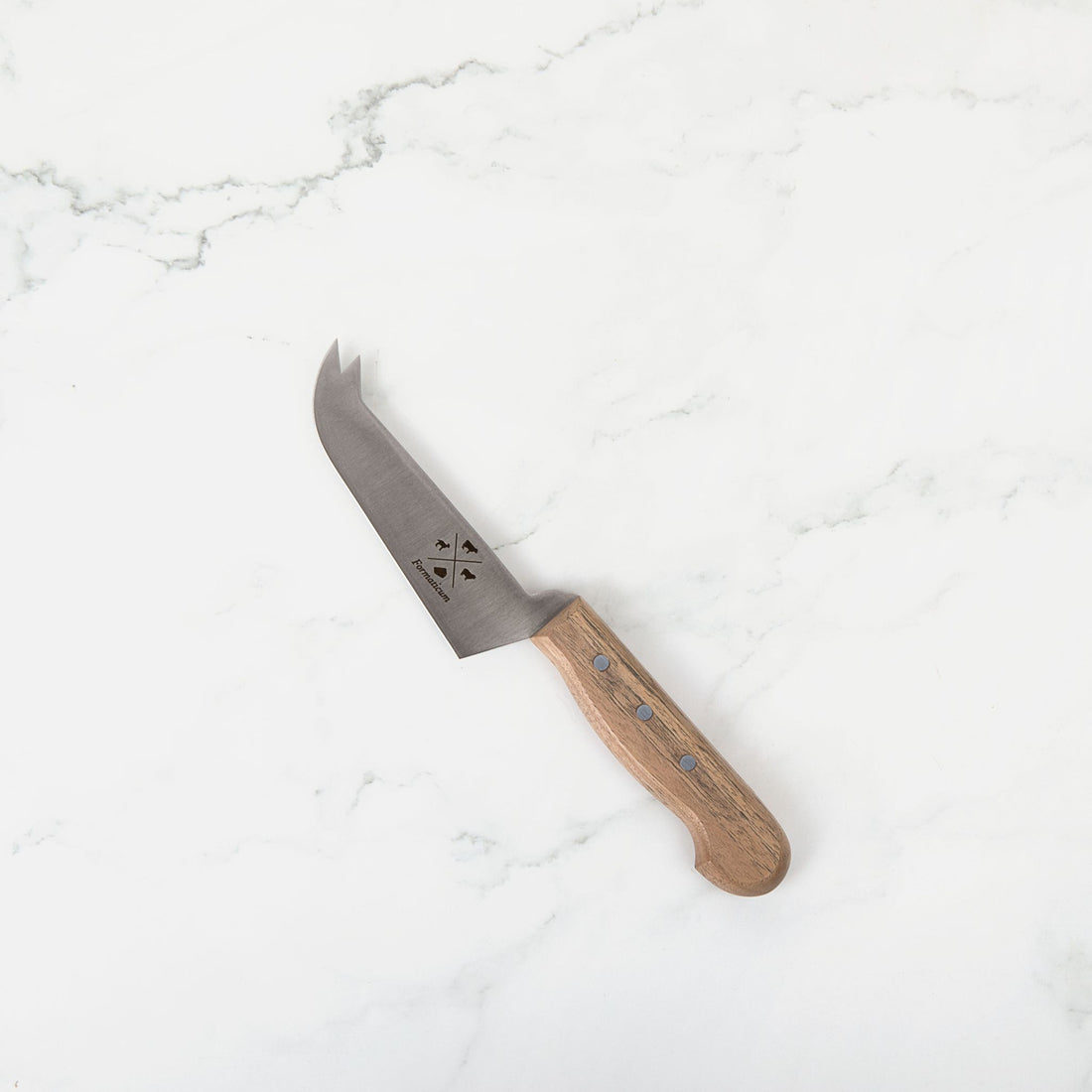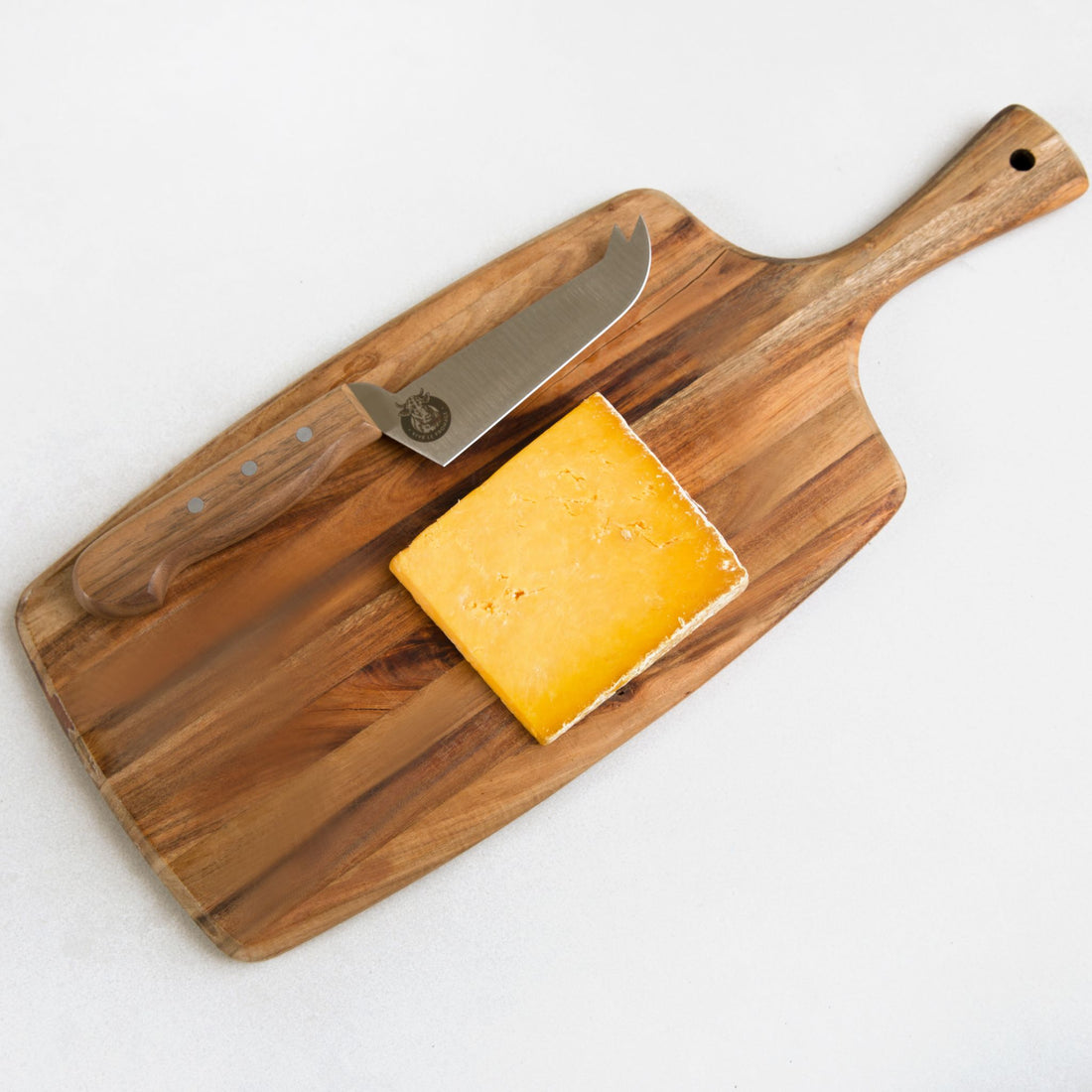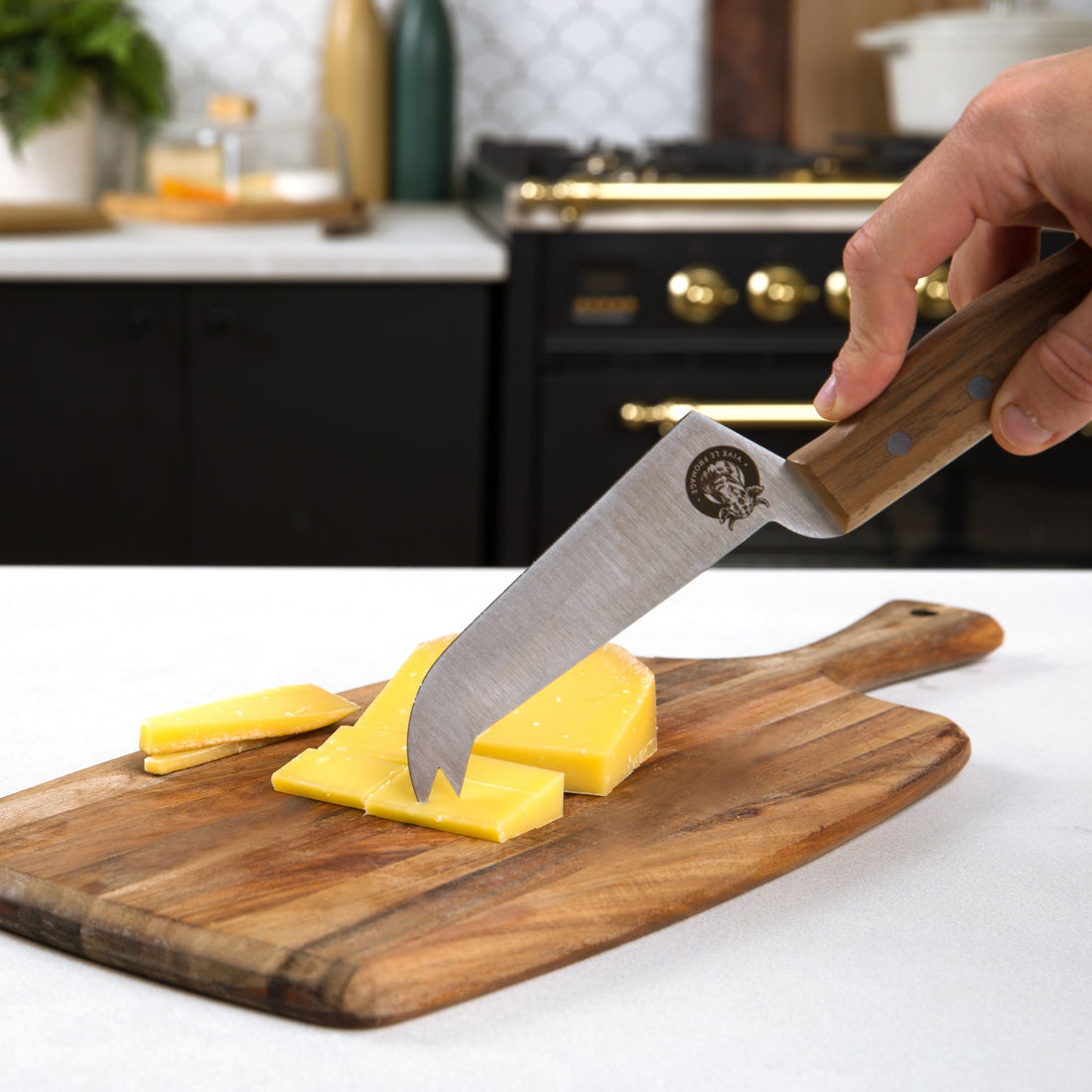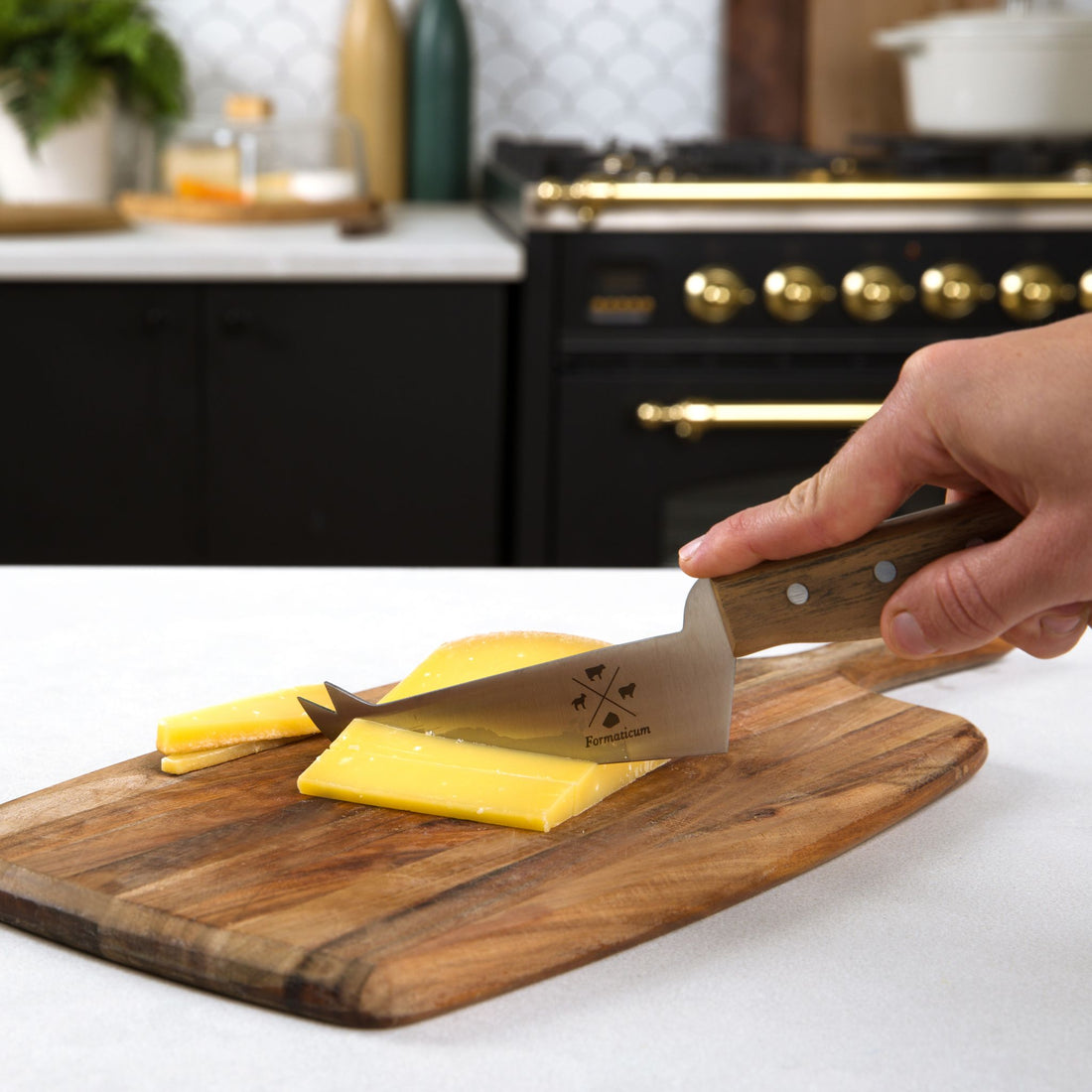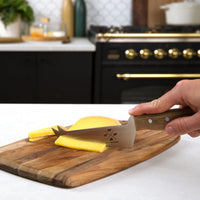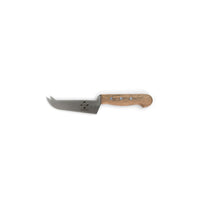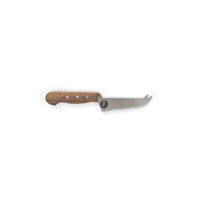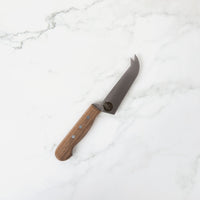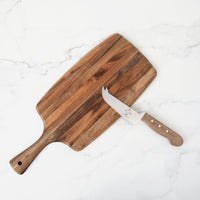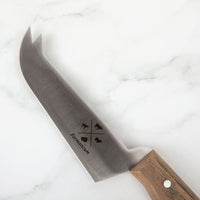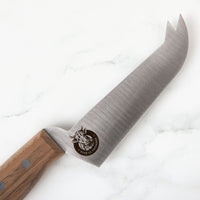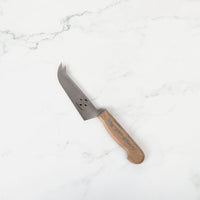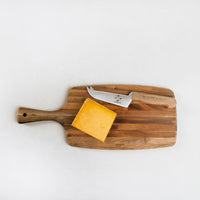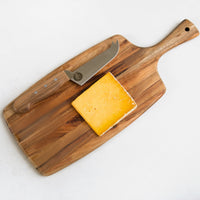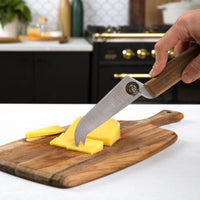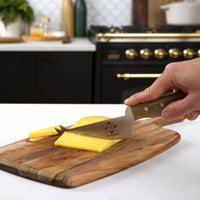 This blade is designed as a general cheese knife with a serving forklet that will easily cut all types of cheese and make it easy to serve bites.
Formaticum mini cheese knives are the highest quality, professional-grade cheese tools. This short knife is intended to be used when serving cheese.
Our knives are handmade in Italy and feature stainless steel blades and solid walnut handles. The offset handle makes it easy to use, resulting in clean, professional cuts every time.
Formaticum mini cheese knives should always be hand washed.
The blade measures 4.25" long x 1.25" wide.
Why We Love It
This is the perfect-sized serving knife for setting out with your cheese board.