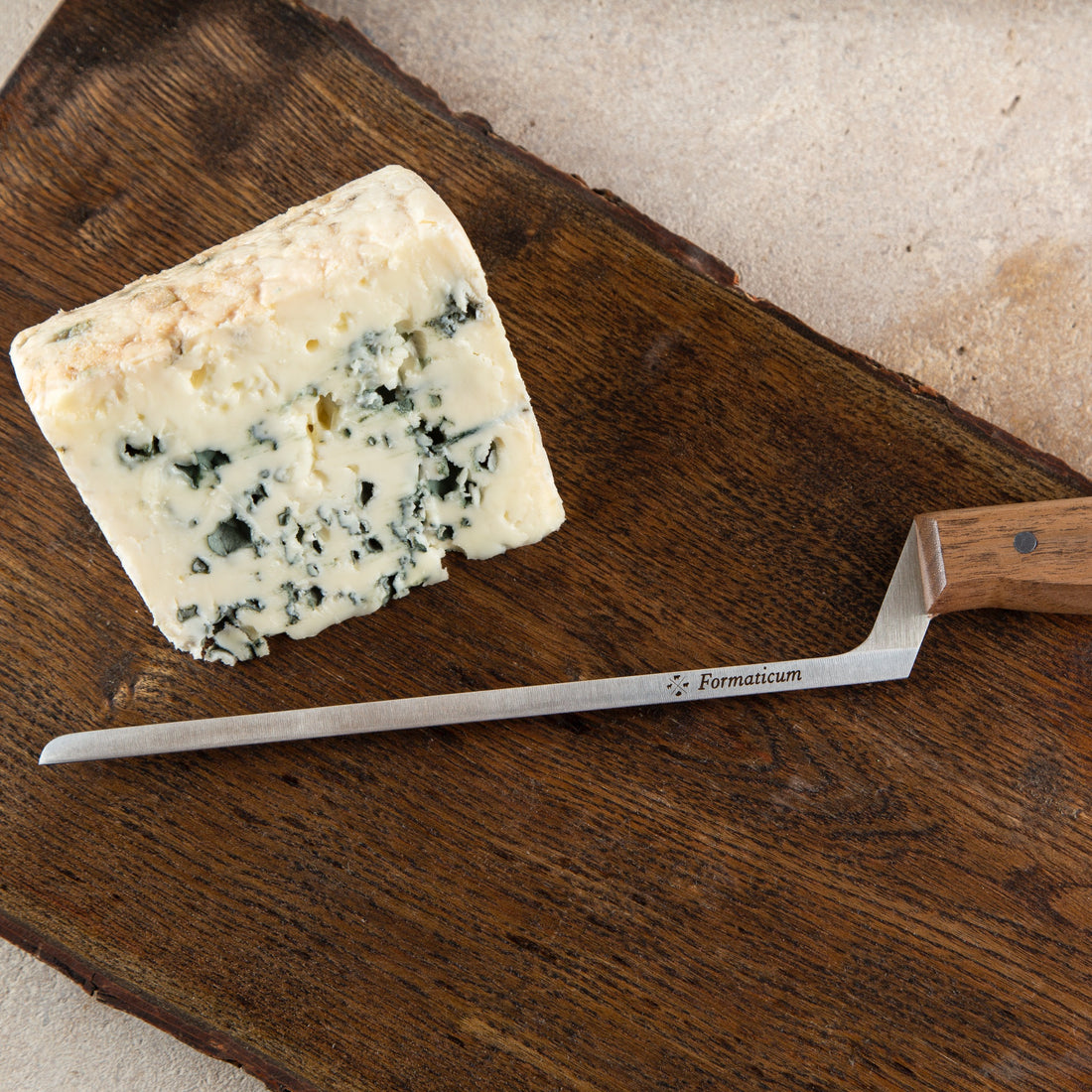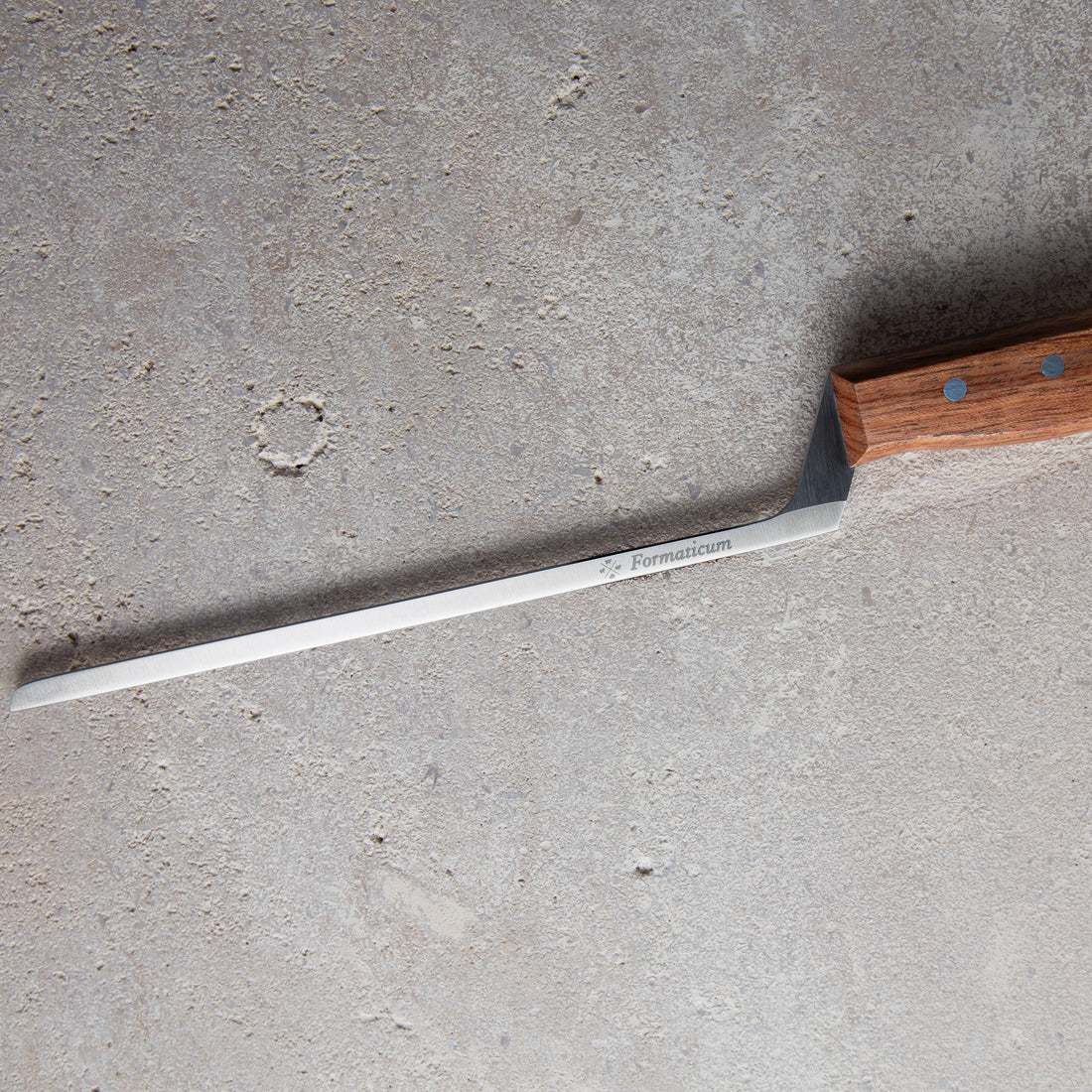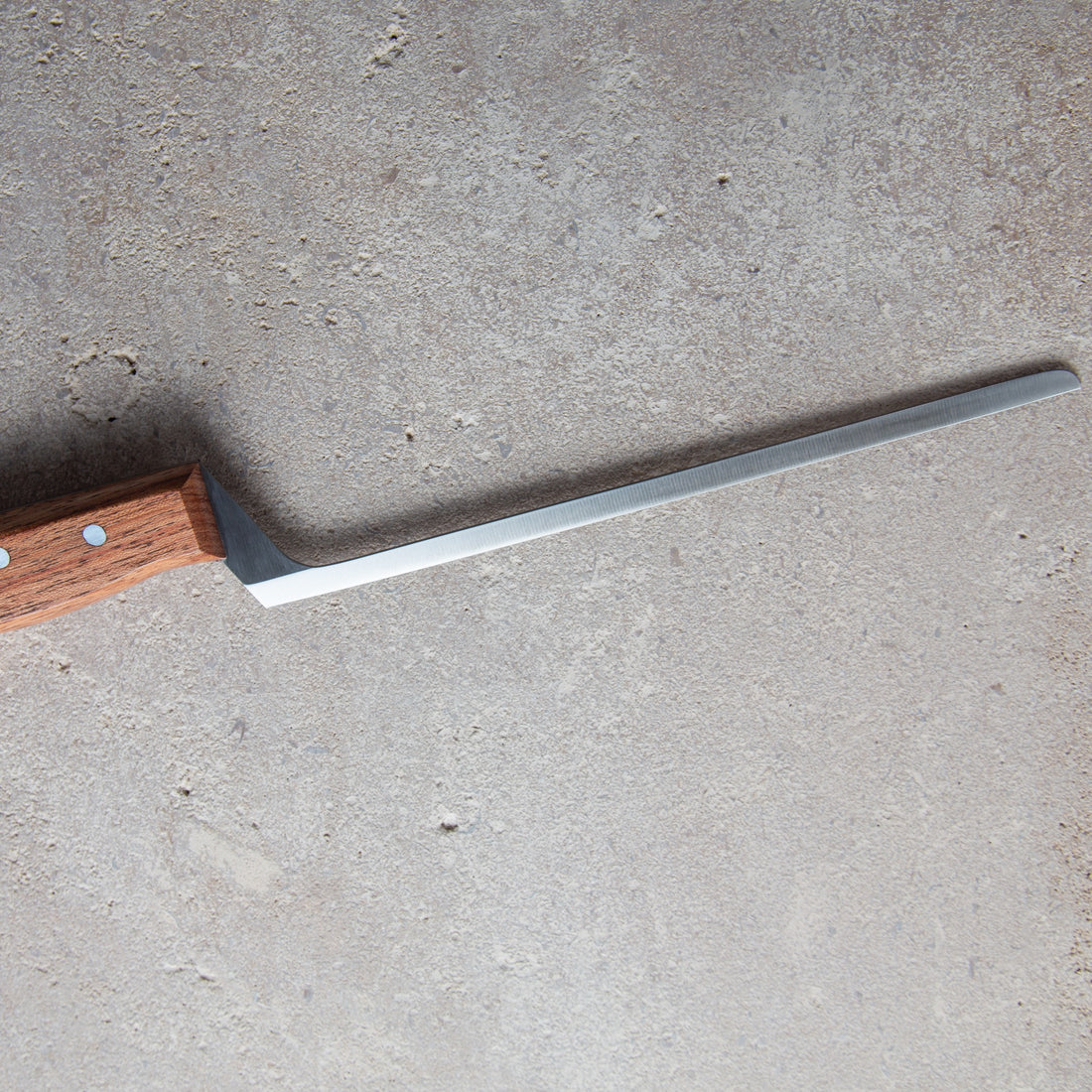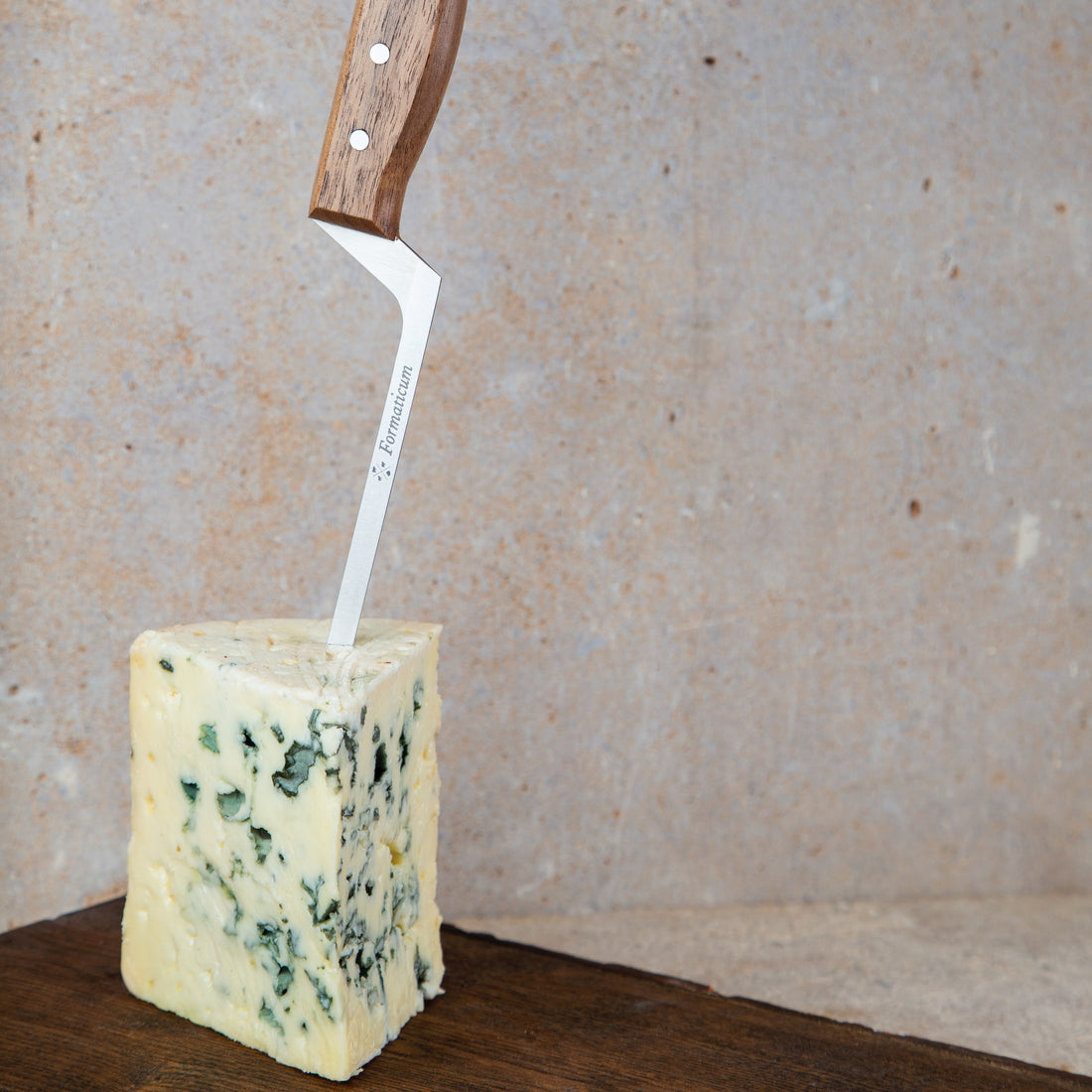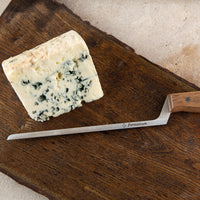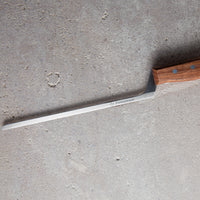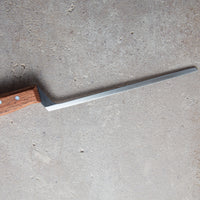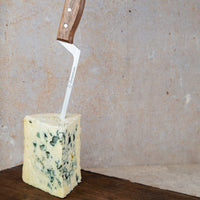 Professional Blue Cheese Knife
Formaticum professional cheese knives are the highest quality cheese tools. Handmade in Italy, these knives feature stainless steel blades and solid walnut handles. The offset handle design makes it easy to use and result in clean, professional cuts every time.
This blade is designed to cut blue cheese without making a mess. The thin blade prevents sticking. Formaticum professional cheese knives should always be hand washed. Blade measures 8" long x 0.25" wide.
Why We Love It
Beautiful handmade Italian knives are a must-have for every curd nerd.
They also make excellent gifts.